TEMENOS IS A SPACE FUELED BY EFFORT.
There is nothing easy about what we do here, and you will be challenged everyday to redefine your own boundaries. The word Temenos itself refers to a temple enclosure or court in ancient Greece: a sacred precinct. We feel that this accurately describes how we view our space and our practices, because the training we engage in together transcends physical growth. It builds and sharpens not only your body, but your mind and willpower as well. The relationships you form with the people at Temenos that share the process with you will be unique as well. They will become your extended family; individuals that share your desire for self refinement, and will share in your suffering and your greatest triumphs.
You don't need to look or perform like a god to train with us. Far from it, in fact. You do not require any prerequisite ability. We do not care about your current level of fitness, or your limitations (together we'll locate your starting point, and build from there). We will give you all that we can, all you need to bring is your Effort.
Our mission is to take you, as you are, and help you reach a place above and beyond what you thought you were capable of. To assist you in becoming a stronger human being, in every sense of the word. To show you that what you thought of as extraordinary, is in fact within your reach.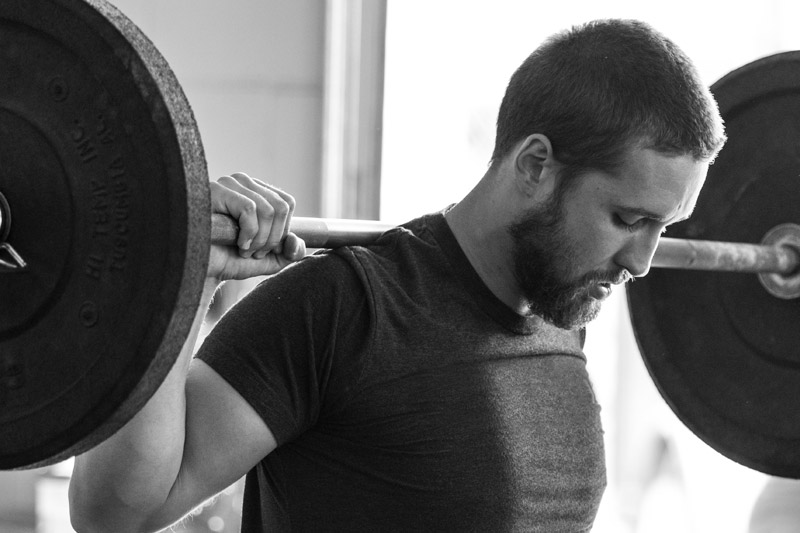 Peter Jaklic - Owner / Head Trainer
Pete is the owner and head coach at Temenos. He has spent the past decade of his life in the service of training others physically, and helping them to achieve their goals and desires. He has varying certifications and qualifications, Including CrossFit, Olympic weightlifting, kettlebell specialist, and a background and experience in combative arts.
He brings his own experiences into his training and programming, drawing from life lessons, as well as using the information he has learned from books, courses, seminars, and formal education. His mission simply put, is to be of service to his members and the individuals who surround him. To pass on to them knowledge and to give them the tools to take their wellness and progress into their own hands.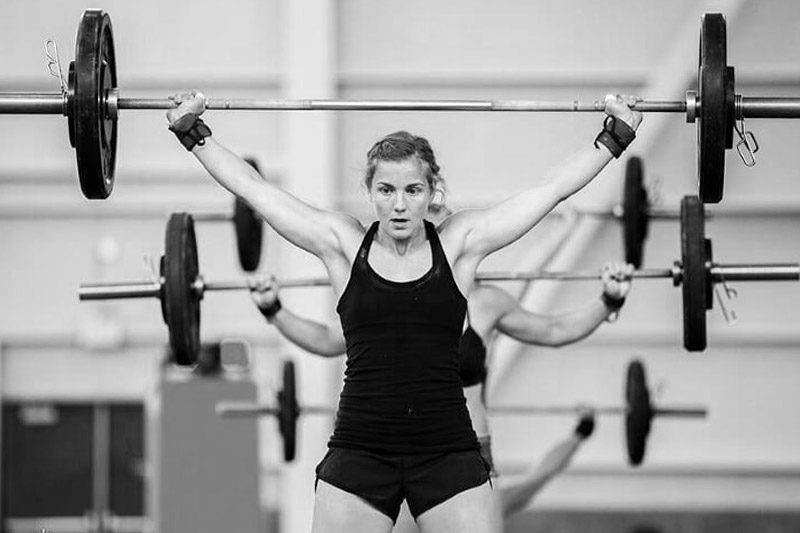 Sarah Madeley - Co-Owner / Nutritionist
Sarah is passionate about movement and discovering the potential of strength, power and control of the human body. She has a background in competitive athletics and is now focused on lifestyle wellness but is also not afraid to test her limits. Sarah loves working with individuals wanting to understand their bodies better, grow a positive relationship with themselves and push their limits to see the capacity of their physical movement.

Qualifications:
-BPHE- Bachelor of Human Kinetics
-Registered Holistic Nutritionist
-Precision Nutrition Level 1
-Certified Personal Trainer- CANFIT PRO
-NCCP Olympic Lifting Level 1 "Club Coach"
-TRX Certified
-Kettlebell Level 1- Ajamu Cert

Nutrition
Sarah is a Registered Holistic Nutritionist who is passionate about helping people find their true optimal wellness. Sarah has battled with her own health issues, and she has found balance through mental wellness and nutrition. Sarah currently does one-on-one consults, workshops, innovative programs and was a senior instructor at the Sports Nutrition at the Canadian School of Natural Nutrition. CBC radio and SPORTSNET radio has featured Sarah as a sports nutrition and active lifestyle specialist. She looks forward to working with clients who are willing to work with change and do not want to settle for anything less then feeling great.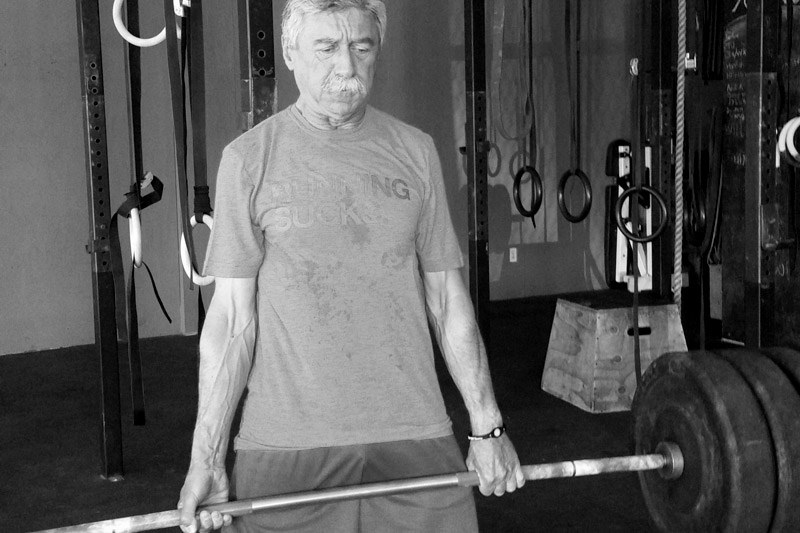 Herb Lamprecht
Herb is is the true original. He's been here since the beginning, and is well seasoned in his training, and his coaching. He has a particular passion for strength and power training, but what truly makes him special is the example he presents. As a man well into his sixties, He shows us what the body is capable of across a lifetime when we take care of ourselves. Training is a lifelong journey, and Herb embodies this.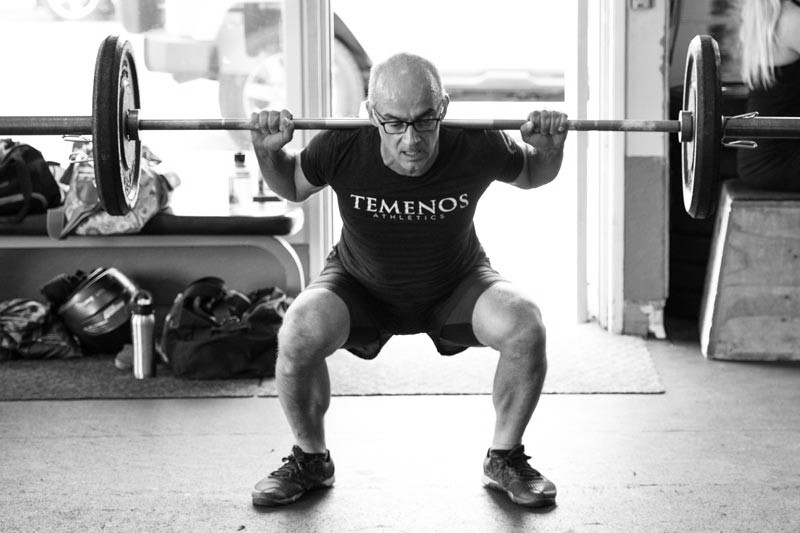 John Klironomos, PhD, FRSC
John is passionate about Crossfit. He began training in 2013, and quickly fell in love with the supportive community of motivating people that come together to work towards becoming the best version of themselves. He was always active physically (including being a Kyokushin Karate Instructor, CSIA Level 1 Ski Instructor), but before he knew it, with Crossfit he could lift more weight, move faster, and perform skills that he could never do before. In 2016 he became a Crossfit Level 1 trainer. He now leads a weekly Super Sunday Session that's bit longer than usual sessions, which includes strength training but also gets your heart pumping! His favourite part of Crossfit is building new relationships and that it challenges him to learn and improve every day.